NEXT MATCH NIGHT - WEDNESDAY 06th DECEMBER 2023
WICKFORD, BASILDON & DISTRICT CANINE SOCIETY
WHAT WE DO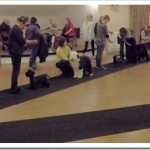 Ringcraft
Regular weekly Ringcraft on Wednesday evenings starting at 8PM with experienced, friendly trainers give our members a chance to learn and practice the art of presenting their dogs in the show ring.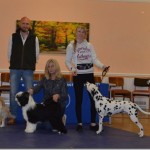 Match Nights / Members Limited Show
Monthly Match Nights on the first Wednesday of each month with guest judges culminating in a Dog Of The Year competition. We also hold a Members Evening Limited Show once a year.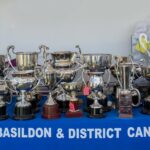 Annual Open Show
We hold an annual All Breeds Open Show in May at Barleylands, Billericay, Essex which is open to both members AND non-members.
We are pleased to announce that our Open Show will be back in 2024, it will be held at Barleylands on 18th May, 2024 – don't miss it!
Our yearly membership costs are £5.00 Single and £6.00 Joint, renewable every January.
For insurance purposes, you must be a member of the Club to train at our ringcraft classes. Cost is £4.00 per dog at these classes.
Membership entitles you to attend our ringcraft classes, to enter Matches and Evening Limited Shows and to attend the A.G.M. (held every March) with voting rights. Members also benefit from cheaper entries at our Open Show.
To become a member of the Club, just come along to a Ringcraft session or Match on any Wednesday night and complete an application form.
You may also join us on our Club's Facebook page.
Show All
Match And Show Results